Tis the season for Christmas movies and hot cocoa by the fire! We absolutely love getting bundled up this time of year, and it is even better when we can look cute doing it. Who is with us? Scarves and beanies are the perfect fall/winter accessory to add a little something to any outfit. We love wearing a casual outfit with a plain white Tee and layering it up to give it a whole new look. This is why we decided to round up our favorite cozy accessories for you. These can also make perfect Christmas gifts as all items are under $30.
This first beanie is a must have as it is the cutest thing we have seen in a while. This hat contains a very soft plush lining which will keep your head and ears warm and is the perfect cozy accessory to add to your winter outfit. We also love that there are 13 different colors to choose from, and at only $15.99, you can't go wrong!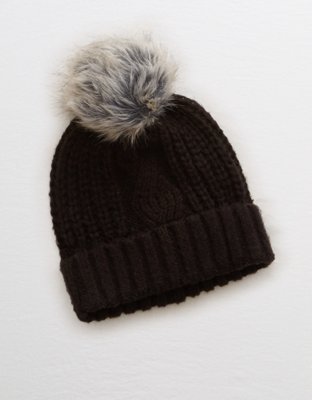 Our next pick, is this cable knit pom beanie. We love that the cable knit will likely match at least one sweater in our closet. It is available in three neutral colors and will not break the bank at less than $15!
This next beanie is so cute and stylish. Yes, it is another cable knit pom (see a trend here), but we love the detail in this knit giving it a homemade look. Available in 10 different colors, it will pair well with any outfit.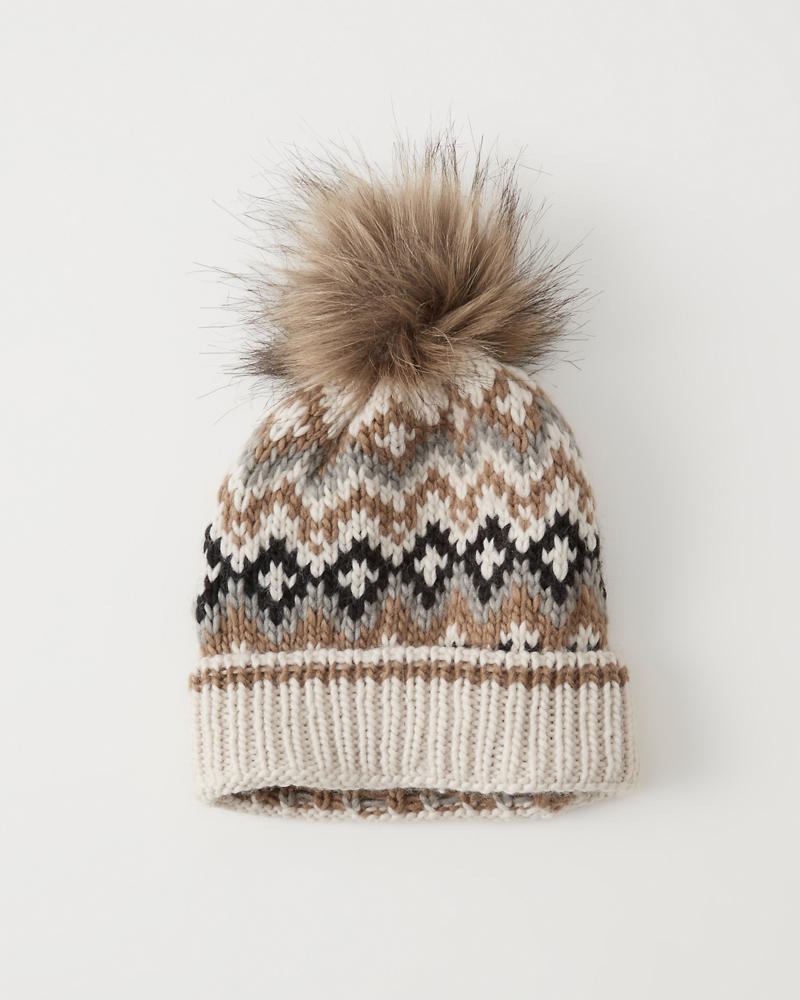 The last beanie we cannot live without this season, is this patterned pom beanie. We love the colors in this beanie as it will instantly add style to any outfit. It is available in 9 different colors and patterns, and at only $21 it is a great deal.
The first scarf we are crushing on this season, is this Large, checked scarf with fringe. Not only does it come in this adorable color, it is also available in two others, including a red which is perfect for the holidays. And at only $12.99, this would make a great stocking stuffer.
You knew we had to slide some leopard in here right! This wildly soft scarf in leopard print with lightly frayed ends is great for layering. We love how light weight this one is. It will instantly elevate any outfit.
The next scarf we are loving is this oversized blanket scarf. It is large enough to also wear as a shawl. The reversible detail includes houndstooth on one side and plaid on the other. In this festive red pattern, it is the perfect addition to your holiday wardrobe.
We saved the best for last! We are absolutely crushing on this super soft and cozy scarf. It's the perfect cozy accessory to keep you both toasty and chic! We love the colorblocking and fringe detail. It is available in 6 different color options and at only $18 we want to buy them all!
There you have it, our favorite beanies and scarves to keep you warm, cozy, and looking fabulous this season. At under $30, each one of these pieces will not only be the perfect addition to your closet, they will also make great gifts. Let us know which one is your favorite in the comments section below. To shop more of our favorite cozy accessories, click here.
If you enjoyed this post, we think you will love this one.
Thanks for following along with us! ~Simply Sisters~